"The detailed application form would be made available to you after E-mail verification"
NAAC
Accreditation
with "A" Grade
& CGPA of 3.39
out of 4.00
View Certificate
Vision
To emerge as a world class Centre of excellence in energy education, research and innovation which will prepare the youth for radical yet sustainable societal transformation.
Mission
Undertake a unique obligation for Education in Energy, Engineering, Management and Liberal Arts with special responsibilities in domain specific aspects of Energy & Infrastructure.
Seek to nurture students of extraordinary motivation and ability, and prepare them for life-long learning and leadership in an increasingly knowledge driven world.
Envisage To establish institutes of excellence in education, competitive edge in research and real time relevance with futuristic thrusts in offering of programmes and undertaking of activities and projects.
Detailed Objectives
Pandit Deendayal Energy University has been promoted by Government , Industry and Energy & Petrochemical Department to create a world class University in energy education and research with special focus on the oil and gas sector. The University addresses the need for trained and specialized human resource in the domains of engineering, management and humanities.
It intends to expand the opportunities for students and professionals to develop an intellectual knowledge base with leadership skills to compete in the global arena. This objective is being addressed through a number of specialized and well-planned undergraduate and post-graduate education programmes and intensive research initiatives.
Objectives of the University are as follows
To create centers and institutions of excellence for imparting state of the art education, training and research in the fields of science, technology and management in general and in relation to the domains of oil, gas and energy in particular.
To create capabilities for development of knowledge, skills and competencies as a core academic goal
To create capabilities for upgrading the infrastructure to global standards for education, training and research in the areas related to energy, engineering, management and liberal studies.
To develop patterns of teaching and training at various levels of education accomplishment so as to set a high standard of education in energy, engineering, management and liberal studies.
To function as a leading resource center for knowledge management and entrepreneurship development in the areas of energy, engineering, management and liberal studies.
To provide inter-relationship for national and global participation in the field of energy, engineering, management and liberal studies.
To establish close linkages with industries to make teaching, training and research at the University relevant to the needs of the society at national and global levels.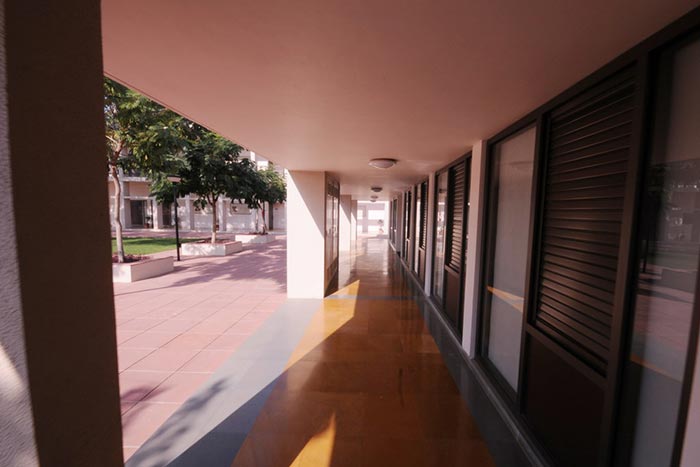 "A WORLD CLASS UNIVERSITY WHICH PROVIDES EDUCATION ALONG WITH GREAT OPPORUNITIES AND SUCCESS TO ITS STUDENTS"