"The detailed application form would be made available to you after E-mail verification"
Tender notice
Solar energy driven Electro dialysis (ED) system for water treatment
 PDPU/ORSP/COEWTM/Solar ED/LC-RED/19-20/206Download

Solar Driven Electro Coagulation
  PDPU/ORSP/COEWTM/Solar EC/LC-RED/19-20/207 Download

Thermal energy driven cascade Reverse Osmosis system
  PDPU/ORSP/COEWTM/Thermal RO/LC-RED/19-20/208Download

 Integrated Batch-RO /FO units
 PDPU/ORSP/COEWTM/Batch-RO-FO/INDIA-H2O/19-20/209Download

 MOES Equipments
 PDPU/ORSP/R&D-Equip/19-20/170Download

 Fretting Wear Tester with Tribocorrosion Module
 PDPU/Sot/Mech Dept/ EM Lab/WT/19-20/164
Date Extended up to 25th February 2020 Download

Glove Box
PDPU/Glove box/19-20/152Download

Rotary Evaporator
PDPU/ORSP/CBBS/Rotary Evaporator/WT/19-20/150Download

Gas Cylinder with accessories
PDPU/SOT/GCA/WT/19-20/146Download

Load Testing Machine
PDPU/SOT/EM Lab/Mech. Dept/LTM/WT/19-20/141Download

Palm top ultrasonic flaw detector
PDPU/SOT/PT Lab/Palm top USF/WT/19-20/130Download

Biodesel shock wave power reactor
PDPU/ORSP/CBBS/SWP/WT/19-20/134Download

Ultrasonic Flaw detector
PDPU/SOT/PT Lab/USF detector/WT/19-20/131Download

Embedded systems and Toll kits
PDPU/SOT/ICT Lab II/Embedded syst/WT.19-20/42Download

Air Permeability Apparatus, tile Abrasion testing Machine, Point Load Index
PDPU/SOT/Conc. Lab/Civil dept/Equip/19-20/126Download

Digital Surface Tensiometer
PDPU/SOT/Auto tens/CRE Lab/Chem dept/19-20/125Download

Hydraulic shak Table
PDPU/SOT/SEE lab/Civil Eng/WT/19-20/123Download

Multichannel Potentiostat-galvanostat with EIS-FRA
PDPU/Sot/Met lab/Pot galv/WT/19-20/122Download

Laser Triangulation System
PDPU/SOT/HMT. Lab/LTS/WT/19-20/107Download

Vacuum Curing Oven for Composite Manufacturing
PDPU/SOT/DOM/Vac curing oven/19-20/113Download

Electro spinning & Tube furnace
PDPU/ORSP/R&D/19-20/117Download

Experimental Models
PDPU/SOT/SE Lab/Models/19-20/ 111Download

Chemistry lab Equipments
PDPU/SOT/chem lab/WT/19-20/ 103Download

CNC Machining centre for materials processing
PDPU/SOT/AMP/CNC/WT/19-20/ 102Download

Signal processing equipment
PDPU/SOT/DOM lab/SPS/19-20/108Download

Up gradation Machinery fault simulator
PDPU/SOT/DOM lab/MFS-upgrade/19-20/105Download

Up gradation 2D Field Digital Image system
PDPU/SOT/DOM. Lab/Upgrade 2D DIC/19-20/106Download

Laser Triangulation System
PDPU/SOT/HMT. Lab/LTS/WT/19-20/107Download

Ref circuit with variable load
PDPU/SOT/TE lab/Mech dept/Ref circuit/WT/19-20/93Download

Compression hybrid air conditioning system
PDPU/SOT/TE lab/Mech dept/hybrid AC syst/WT/19-20/92Download

Liquid Thermal conductivity setup
PDPU/SOT/TE lab/Mech dept/liquid thermal/WT/19-20/94Download

PV Analyzer
PDPU/SOT/TE lab/Mech dept/PV Analyzer /WT/19-20/96Download

Setup for moisture measurement
PDPU/SOT/TE lab/Mech dept/moisture measurement/WT/19-20/97Download

ultrasonic flow meter setup
PDPU/SOT/TE lab/Mech dept/ ultrasonic flow meter/WT/19-20/95Download

Particle Image Velocimetry
PDPU/SoT/Thermal/Mech Dept /WT /19-20/80Download

TG-DTA -Revised
PDPU/SOT/MT Lab./Chem Dept/19-20/WT/72Download

TG-DTA
PDPU/SOT/MT Lab./Chem Dept/19-20/WT/72Download

Glove Box
PDPU/ORSP/Glove Box/19-20/WT/74Download

Protection lab equipment
PDPU/SoT/Elect dept/PSP Lab/WT/68Download

TE Lab Equipments
PDPU/SOT/TE Lab/Civil dept/19-20/66Download

Research & Devlopment
PDPU/ORSP/R&D Equip/19-20/WT/60Download

Optical Microscope
PDPU/Sot/MP-1/Mech Dept/19-20/WT/61Download

DCS Lab Equipments
PDPU/DCS/Equip/WT/19-20/44Download

Ultra Pure Water Unit
PDPU/SOT/Env.Eng/Civil dept/Water Unit/WT/19-20/36
Date Extended up to 7th August 2019Download

Source Measurement Unit
PDPU/ORSP/SMU/WT/19-20/33Download

WCC Lab Equipments
PDPU/Sot/ICT-CE/ equip/WT/19-20/28
Date Extended up to 13th September 2019
for Item no.1 Vector Network AnalyzerDownload

PDC Lab Equipments
PDPU/SOT/MT Lab/Chem dept/PDC lab setup/19-20/WT/25Download

Various Research equipment
PDPU/ORSP/R&D/ Equip/WT/19-20/21Download

DST Research equipment
PDPU/ORSP/R&D/Research Equip/WT/19-20/20Download

Schering Bridge
PDPU/SOT/Elect.Dept/HVE/Schering bridge /WT/19-20/06Download

SERB Research equipments
PDPU/ORSP/SERB/Equip/19-20/18Download

Total Nitrogen Analyzer
PDPU/ORSP/BRNS/TNA/19-20/WT/03Download

Biodiesel Pilot Plant
PDPU/ORSP/CBBS/Biodiesel Pilot plant/18-19/WT/181Download

Earth Resistivity Meter - Date Extended
PDPU/CEGE/ERM/18-19/140Download

Variable compression ration diesel engine test
PDPU/ORSP/CBBS/VCR/18-19/145Download

Auction of Chevrolet OptraView More

Name of Makers:
General Motors Ind.
Car No.:
GJ 18 AB 4623
Month & Manufacturer:
April 2006
Fuel:
Petrol
Contact Detail:
Mr. Vipul Parekh
vipul.parekh@spm.pdpu.ac.in
90990 86282
Last Cut off Date:
15th October, 2018 till 5:00 PM.
3D Printer-PDM Process
PDPU/SOTMS/3d Printer/17-18/48Download

Hostel Management ServiceDownload

Expression of Interest (EOI) for the Establishment,
Operation & Maintenance and Management of Sports Facilities
Date Extended up to 15th June 2017 Download

Procurement of GYM Equipment Download

Tender for Expression of Interest for Setting up an Organic Rankine Cycle System
at Dholera
PDPU/CEGE/ORC/2015-16/08/01Download
Tender for Drilling of Two Bore Wells at Dholera
PDPU/CEGE/2015-16/Dholera/Borewell/01Download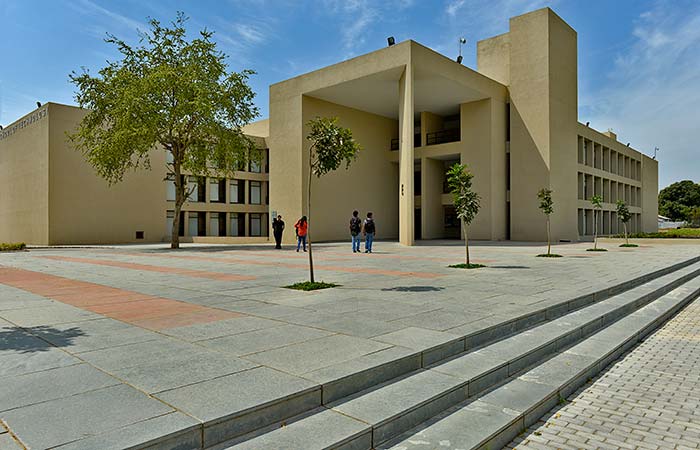 "A WORLD CLASS UNIVERSITY WHICH PROVIDES EDUCATION ALONG WITH GREAT OPPORUNITIES AND SUCCESS TO ITS STUDENTS"